World's Best At The World's Best Price
In these economically stressed times, it's hard to find true bargains. Google flies in the face of recent economic developments with the best software and services in the business at a price that is hard to argue with – free.
Everyone knows Google as the premier search engine, but if you try the "more" link on Google's home page, you will find a wealth of software and services that round out the computer experience. Google Pack is one of those gems.
Google servers run on Linux and other open source software. Google's business model is one of the most successful answers to the question, "how can you make money with free software?" A shift in perspective answers the question: is your profit margin higher with tools for which you pay license fees or tools without license fees? Unless your business is selling software, the answer is obvious. Even if your business is selling software, it's cheaper to make a product by building it on what's already there instead of starting from scratch. People make money on open source software by making a unique product from the open source software base.
Google Pack is a collection of free and open source software organized under a single install and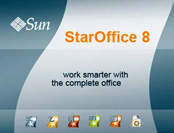 update umbrella. It's a collection of Windows applications that brings to the Windows platform some of the advantages that Linux distributions have, namely install, uninstall, and update services in a single tool. For the uninitiated, Linux comes in distributions, where the operating system and applications come bundled together; from a single install of Linux, you get not only the operating system, but a full range of applications as well. The advantages are what you might expect: the system and applications are developed together for better integration and the update service updates the system, applications, and everything else in the distribution.
Google Pack contains everything you normally need to make Windows useful, namely the applications and utilities that you actually use the computer for. The list of options looks like this:
StarOffice office suite
Firefox Web browser
Google Earth (view satellite images of the world)
Adobe Reader
Picasa (image editor and manager)
Norton Security Scan (anti-malware)
Spyware Doctor (anti-spyware)
Google Toolbar (for IE and Firefox)
Google Photo Screensaver
Google Talk (IM client)
Google Desktop (desktop organizer)
Skype (Internet telephony)
RealPlayer
Surprisingly, the Thunderbird e-mail client is not on this list. This is doubly surprising when you consider that Google's Gmail is one of the few Webmail services that supports POP3 clients. But, you can always go to Mozilla's Web site and download it anyway.
When you install Google Pack, you install only the applications that you want. If, for example, you don't want the anti-malware programs, you can simply uncheck them when installing Google Pack and they will not be installed. Also, everything on the list can be installed and uninstalled at any time after Google Pack is installed.
One of the principle advantages of using Google Pack is that it manages updates for all the included software. Instead of getting bombarded by update requests from each software vendor individually, Google Updater manages them from a single service. In short, instead of each of these applications running its own updater in the background, Google Updater checks for updates for all of them from a single background service. This makes a case for uninstalling any of these applications that are already installed on your computer and reinstalling them through Google Updater: you will reduce the number of running services and processes in Windows.
Some of the applications are worth expanding on for clarity. The major applications are full featured enough to be the subject of a full product review, but here, I'll just outline them.
StarOffice is the commercial version of OpenOffice sold by Sun Microsystems and differs from OpenOffice principally by its font technology, which is not pure open source, hence the distinction from OpenOffice which is pure open source. The suite contains the usual cast of characters; word processor, spreadsheet, presentation, and drawing programs. Each of StarOffice's components is full featured, and you will not find any capability in MSO that you will not find here. Its compatibility with Microsoft Office documents is unparalled; I use it daily on MS Office documents. StarOffice uses the OpenDocument XML format, and Microsoft's move to XML in MSO 2007 makes compatibility even greater.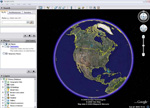 Google Earth is one of my favorite productivity pulverizers, and the latest version has several new features to further distract you from work. In addition to satellite imagery of Earth, there is a cool new feature that simulates nighttime for the location you are viewing. This is ordinarily displayed according to your computer clock, but there is a slider that lets you set the time to display the view at any time of day. Google Sky inverts the view of Earth and displays astronomical features and information on them. Given my background, it's no surprise that Google Earth's Flight Simulator is my favorite toy. It provides flight over the satellite imagery, and hands down gives the most realistic-looking flight over terrain of any PC flight simulator regardless of price. If you get nothing else from Google Pack, get Google Earth.
A pleasant surprise in Google Pack is Picassa, an image organizer. Everyone needs one of these. Okay, you don't need this if you are the Grinch without a digital camera and never take pictures at family gatherings. For the rest of us, a simple, effective picture manager with basic editing abilities is useful. Picasa's best feature is its simplicity: image management is drag-and-drop simple, and the editor confines itself to elementary tools to fix and adjust images. It's taken over as my preferred picture manager, and for me has the additional advantage of running on Linux.
When you install Google Pack, be sure to include the Google Screen Saver. It works much like the screen saver in Apple's OS X, zooming and panning each image gently, adding a subtle animation to the display It's mesmerizing in its own right, and the quality of the images is spectacular. It also accesses online sources of images that change the slide show over time.
Speaking of Linux (smooth segue, huh?), you may notice that Google Pack is only available for Windows. Why not a Linux version, from the people who run on 100 percent Linux? The answer is simple: every major Linux distribution already contains what's in Google Pack. It's only Windows that needs this kind of package. You can use it to simplify software management, as well as add features that are not available anywhere else in the Windows world. Perhaps best of all, it simplifies the process of installing all those programs you know you need to turn Windows into a fully functional desktop. The applications are best in class, and Google Updater keeps them current. This is a first class collection of software neatly bundled in an easy to use package. Highly recommended.
Product Information:
Google Pack
MSRP $free
Google Inc.
1600 Amphitheater Pkwy.
Mountain View,CA 94043
(Google Earth it. . .)
650-253-0000
www.google.com